Skills ladder
We designed a set of grids for the Gazespeaker specifically adapted to age and skills.
It is important to use the grids with levels of progressive difficulty in order to master the techniques of the eye tracking software.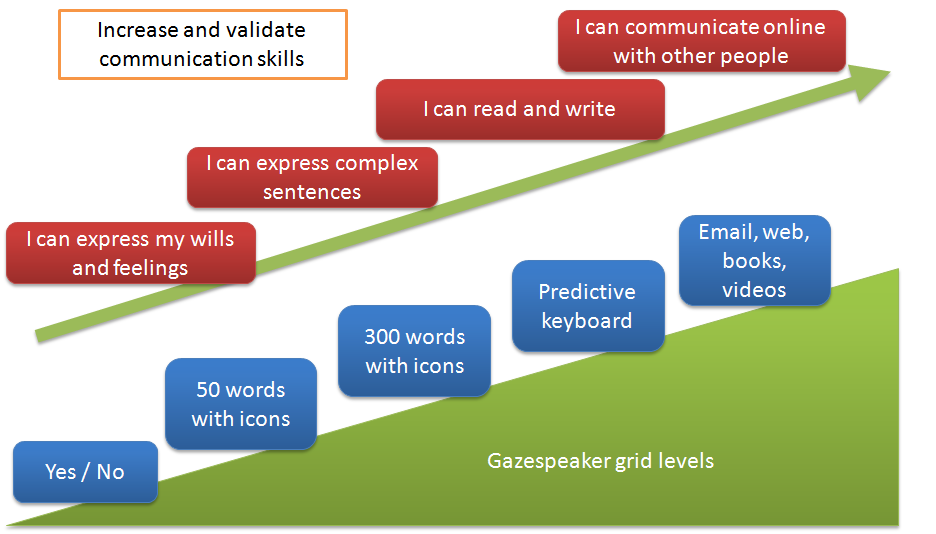 Level 1 : YES – NO
This grid is very simple and has only 2 possibilities : Yes or No
However, it is very convenient to start communication with children or with people with severe disabilities, because it allows independent communication with questions and answers.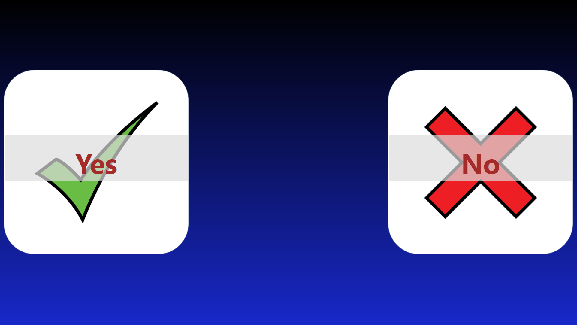 Level 2 : 6 cells grids
With the 6 cells grids, it is possible to express various situations, because with 6 cells, we can generate at least 50 different words (choice of a 6 categories then grids with 6 possibilities).
The size of these cells are big enough to be used without any calibration (e.g. when using the calibration of the parent).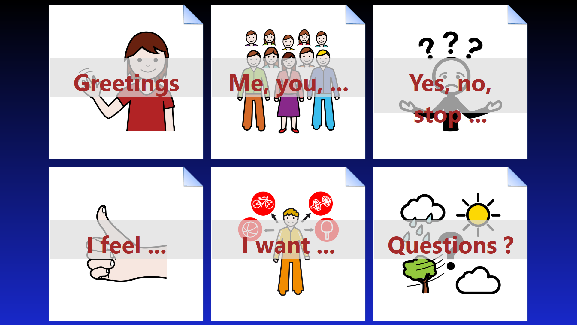 Level 3 : 28 cells grids
At this level, it is possible to express multiple words in various situations. We have also added the predictive keyboard cell at the bottom of the grid.
This set of 15 x 28-cells grids represents a vocabulary of around 200 words, which is enough to communicate at the age of 5 to 6 years old. For people with disabilities, it is a significant step, because the complexity of the grid and the size of the cells represents a big challenge.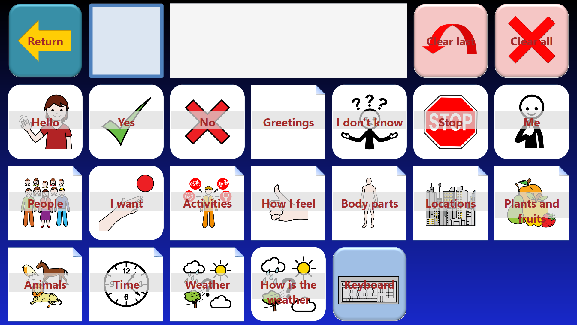 Level 4: predictive keyboard
We have developed this predictive keyboard with advanced keyboard techniques found in smartphones.
The main advantage of this keyboard are :
Integrated vocabulary of 50 000 words in every language (English and French; we plan to add other languages in the months to come).
Adaptative: the words used frequently are proposed first, and the sequences of words are proposed automatically (even without typing the first letter !)
The main difficulty of this keyboard is the size of the keys: a good calibration is required to avoid errors (clicking on the wrong key).
Please note that you can easily modify the keyboard with the integrated grid editor.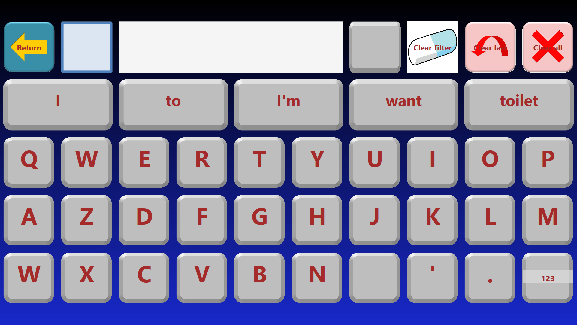 Level 5 : music, videos, reading
We have included various activities in the current version of Gazespeaker:
web browsing
book reading
picture albums
listing music
viewing videos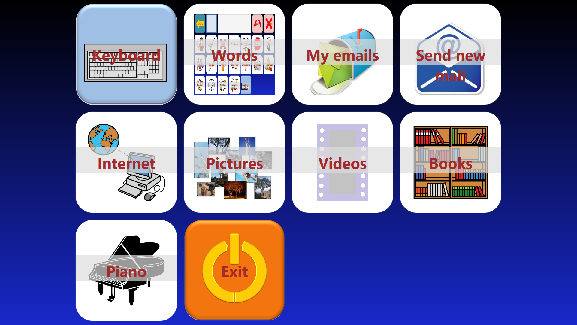 Level 6: online communication
It is possible to receive and send emails very easily with Gazespeaker.